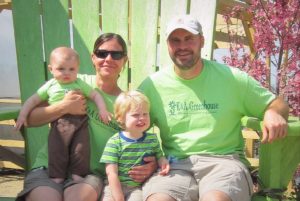 History
K&A Greenhouse has been family owned and operated since its inception in 1986. Over the years, the business has grown from a single greenhouse into the 'budding' business it is today with nurseries in Middleton and Fitchburg. The majority of the plants we sell are grown at our Fitchburg garden center. We take pride in providing locally grown annuals, perennials, herbs, and more for Madison and the surrounding area!
If you have any questions about our policies, don't hesitate to contact us.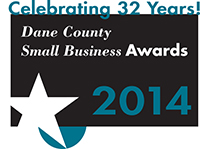 2014 Dane County Small Business Award Recipient
K&A Greenhouse was selected as a 2014 recipient of the Dane County Small Business Award!
Services
Custom Containers
Our in-house container designers are ready to help you create beautiful containers to brighten your home or office. Simply buy or bring in your containers, tell us what you like (sun or shade, color preference, etc.) and let us design a beautiful potted container for your deck, patio, or yard. We do plantings of all sizes from a small pot of pansies in the early spring to a large container overflowing with color all summer long. Depending on staff availability, your container could be finished the same day. Note: There is a nominal potting fee to cover the cost of soil and labor. You may also choose from a great selection of ready-to-go containers professionally designed by our staff.
Our Staff
Besides supplying gardeners with high quality plants, we also provide excellent customer service. Our knowledgeable and enthusiastic staff is ready to assist you with all of your gardening needs!